African Studies News and Events
No Images? Click here
Upcoming Events
Call for Papers | Globalization, Media and the African City
Calling all undergraduate students with a passion for African Studies! The Institute of African Studies (IAS) at Carleton University is hosting its 5th annual undergraduate research conference on Saturday, October 5th, 2019 at Carleton University, Ottawa, Canada.

This years' theme; Globalization, Media and the African City, provides students a fascinating interdisciplinary and creative lens to explore the intersections of everyday life, urbanism and the future of Africa the context of globalization. We must not limit our understanding of the city to the physical but extend it to the imaginaries propelled by culture and urban design. The media, globalization, popular culture, and industrialization are continuously influencing the urban space, and this conference seeks to examine the intrinsic and synergic relations between Globalization, Media and the African City.
The organizing committee of the IAS undergraduate conference welcomes well-researched papers addressing any of the above-listed subthemes relating to the African City. Local and international
undergraduate students interested in participating in the conference are encouraged to submit an abstract by July 6th, 2019. The abstract should be between 250 and 400-word for a final paper suitable for a 20-minute presentation.
For more information, please email the organizing committee at communications.iasconference@gmail.com or follow us on Twitter @IASSACarleton or Facebook at the Institute of African Studies Student Association -IASSA for continuous updates.
See more information here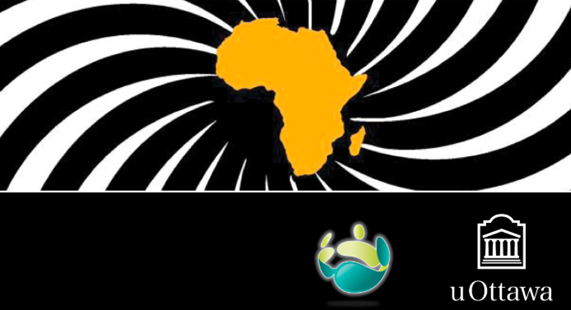 Persons of African Descent: Recognition, Justice and Development, University of Ottawa 2019
The Human Rights Research and Education Centre (HRREC) at the University of Ottawa is inviting the general public to an upcoming social justice and human rights-themed conference taking place at the University of Ottawa.
"Persons of African Descent: Recognition, Justice and Development" is a one-day conference organized by the HRREC and will take place on April 6, 2019. We'll be discussing the International Decade for People of African Descent (2015-2024), and particularly we'll be exploring how we can obtain recognition, justice and development (the themes of the Decade) for African and African diasporic peoples.
Date: Saturday, April 6, 2019 | 8:45 a.m. to 6 p.m.
Location: FAUTEUX Hall | FTX147, 57 Louis-Pasteur Private, University of Ottawa
See more information here
Reinventing Impartiality: Norm and Practice Change in United Nations Peace Operations
Event Date: April 8, 2019 – 12:00pm to 1:30pm
Location: FSS4006, 120 University Private, Ottawa
Presented by CIPS
Impartiality is a core norm for United Nations peacekeeping operations. In many contemporary missions, however, peacekeepers take sides and use force in ways that critics argue are at odds with that norm. In Côte d'Ivoire, for example, blue helmets launched air strikes and facilitated the 2011 arrest of President Laurent Gbagbo after he refused to accept defeat in a UN-certified election. According to UN personnel, activities like this are still "impartial." This description masks radical changes in day-to-day practices and it skims over disagreements about whether norms like impartiality can – or should – be reinterpreted to cope with new challenges. Drawing on evidence from Côte d'Ivoire, this talk tracks the process by which new ways of being "impartial" emerge, spread, and become institutionalized in UN peace operations. I find that new practices emerge through both innovation and improvisation, often in response to crisis. They spread as practitioners move between missions and share practical knowledge with colleagues. Institutionalization remains uneven, but "soft" forms of institutionalization like "best practices" are a way for proponents to routinize patterns of action that remain controversial among member states, UN officials, and other stakeholders.
Marion Laurence is a PhD candidate in the Department of Political Science at the University of Toronto and a Research Fellow with the Centre for International Policy Studies at the University of Ottawa. Her research interests include peacekeeping, peace-building, global security governance, and the political sociology of international organizations.
See more information here
FinDev Canada: the latest tool in Canada's development co-operation toolbox
Speaker: Yolanda Banks, Principal Advisor, Corporate Affairs, FinDevCanada
Time: Tuesday, April 9th | 5:30 – 7:30PM
Place: Richmond Room, Ottawa City Hall, 110 Laurier Ave. West, Ottawa
FinDev Canada opened for business in January 2018 with a mandate to support the growth and sustainability of businesses in developing markets. FinDev Canada aims to help create jobs, promote women's economic empowerment, and contribute to a cleaner and greener environment. By filling the gap between commercial support and development assistance, FinDev Canada intends to bring financial strength to businesses in developing markets that will in turn create stability and prosperity for local communities.
At FinDev Canada, Yolanda Banks is responsible for stakeholder relations. She previously worked at Export Development Canada (EDC) on Corporate Social Responsibility (CSR) issues, and for many years at the Canadian International Development Agency (CIDA) and the then-Department of Foreign Affairs and International Trade (DFAIT). She is Board Chair at the Trade Facilitation Office of Canada and holds an MA (International Affairs) from the Norman Patterson School at Carleton, and an MBA from the University of British Columbia.
The planned ASG presentation in February by FinDev Canada's Managing Director, Paul Lamontagne, had to be cancelled due to the weather. We hope to be able to meet with him at a later date.
Our subsequent event will be on May 1, 2019 and will be a panel discussion on Canadian trade with Africa.
Le Groupe de réflexion sur l'Afrique est heureux d'annoncer que sa prochaine rencontre sera "FinDev Canada : le plus récent outil dans la trousse pour la coopération internationale du Canada " avec Yolanda Banks, conseillère principale, Affaires générales, à FinDev Canada.
Date : mardi le 9 avril de 17h30 à 19h30
Lieu : Salle Richmond, Hôtel de ville d'Ottawa 110 av Laurier ouest, Ottawa
FinDev Canada a ouvert ses portes en janvier 2018. Son mandat consiste à soutenir la croissance et la durabilité des entreprises dans les marchés en développement. Il contribuera à créer des emplois, à promouvoir l'autonomisation économique des femmes ainsi qu'à favoriser un environnement plus propre et plus vert. En comblant l'écart entre le soutien commercial et l'aide au développement, FinDev Canada souhaite apporter une solidité financière aux entreprises des marchés en développement, renforçant ainsi la stabilité et la prospérité des collectivités locales.
À FinDev Canada Yolanda Banks est responsable des relations avec les parties prenantes. Auparavant, elle a travaillé à Exportation et développement Canada (EDC) sur la responsabilité sociale des entreprises, et à l'Agence canadienne de développement internationale (ACDI) et au Ministère des affaires extérieures et du commerce international (MAECI). Elle est également la présidente (bénévole) du Conseil d'administration du Bureau de promotion du commerce Canada. Elle est titulaire d'une MA (affaires internationales) de l'École Norman Patterson de l'Université Carleton et d'une MBA de l'Université de la Columbie-britannique (UBC).
La présentation de Paul Lamontagne, Directeur général de FinDev Canada, planifiée en février, a dû être annulée à cause de la météo. Nous espérons pouvoir le rencontrer à une date ultérieure.
Notre prochaine rencontre aura lieu le 1ier mai 2019; ce sera un panel sur le commerce entre le Canada et l'Afrique.
Empowerment through Education: A Global Agenda for Women and Girls
Globally, more than 130 million girls are not attending primary or secondary school. During times of crisis and displacement, the situation worsens; refugee girls at the secondary level are only half as likely to enroll as refugee boys. Globally, only 1% of refugees have access to higher education.
Join us for an exciting day of discussion and exchange on some of the challenges and solutions to education for women and girls around the world, particularly for refugees and women and girls living in developing countries.
Together, we will explore a global education agenda for women and girls from two different perspectives: the experiences of young women from refugee contexts who have overcome the odds to pursue their education, and the policies that attempt to remove the barriers that girls and women from different backgrounds face.
Confirmed speakers:
Huguette Labelle, former President, Canadian International Development Agency
Stacy Dry Lara, Executive Director, Graduate Women International
Dammee Sero, Wilfrid Laurier University Alumnus
Rama Obeid, Student, University of Ottawa
Other speakers to be announced
Date: Saturday, April 13, 2019 | 9:00 a.m. to 4 p.m.
Location: Jean Pigott Place, Ottawa City Hall, 110 Laurier Ave, West. Ottawa, K2P 2H9
Cost: $40.00 ($20 for students)
See more information here
Call for Participants: Doctoral Students researching diversity in African Cities
The Academy for African Urban Diversity is a joint project of the African Center for Migration and Society at the University of Witwatersrand, the department of Geography at University of Durham and the Department of Socio-Cultural Diversity at the Max Planck Institute for the Study of Religious and Ethnic Diversity
AAUD will bring together a cohort of 8-10 post-fieldwork doctoral students exploring diversity in African cities to refine their research focus, promote professional development, and build trans-national scholarly communities. Half of each cohort will be reserved for scholars enrolled in doctoral programs at African Universities, while the other half is open to scholars of urban Africa based elsewhere. Each cohort will meet in two intensive workshops. The first week long workshop, to be held at the University of Witwatersrand from November 4-8, 2019, combines advanced seminars on theories of the urban, migration, and diversity by leaders in the field; peer workshopping of dissertation plans; professional development; and international networking. In the second workshop, held in Europe, one year on, fellows convene to present their work and organize a seminar for the incoming cohort of fellows to kick off the next round..
The AAUD supports a new generation of scholars in the humanistic social sciences pursing research that advances knowledge about mobility and urban diversity in Africa. We welcome applicants from all social sciences disciplines, including but not limited to anthropology, contemporary history, sociology, political science, economics, human geography, urban studies, and planning. We also encourage applicants from other disciplines who engage expressly with urban theory. Applicants should have completed data collection by the time of the academy, and be in the initial phase of the write-up period. While we push for theoretical engagement, projects should be empirically grounded..
Applications should be written in clear, intelligible prose, for a selection committee that is multidisciplinary. Dissertation summaries should display a thorough knowledge of the major concepts and theories in applicants' discipline and related fields and should include a bibliography relevant to the research. In their letter of interest, applicants should specify why they wish to attend the academy, and how they expect it to further their progress in completing their dissertations.

Applications will be accepted until 30 April, 2019. Late applications will not be reviewed. Please upload all supporting documents as a single PDF file.
To apply, please click here
The Critical Thinker-Doer: Higher Education and Knowledge Production for the Common Good

5th International Conference of the Dakar Institute of African Studies July 5-6, 2019 Dakar, Senegal
The Fifth International Symposium of the Dakar Institute will focus on the different ways in which the concept of the critical thinker-doer could best be materialized. Participants from various geographical and professional origins will try and think about how research could help deepen our theoretical knowledge in various fields of inquiry, but at the same time generate the skills and know-how that decision-makers need as well as communities, people in business, and non-profit organizations. How could the « critical thinker-doer » concept impact Africa's destiny?
Participants will begin evaluating research in and on Africa, and the conditions under which it happens. Does research create useful knowledge for society? How could we measure this impact in light of the huge financial resources and energy invested in research? What should be the relationships between fundamental research, applied research, and action research ? Would it be contradictory to the mission of universities and to the promotion of critical thinking to provide our students with skills necessary to solve real world problems? Where does knowledge on/by Africans (Hountondji) fit in research and teaching in our universities? How best could the scholar work with and for communities when their representation of the scholar is not conducive to collaboration?
We invite papers, panels, and performances (in English or French) on, but not limited to, the following sub-themes:
1) Current Trends and Realities of Higher Education in Africa
2) The Challenges of Knowledge Creation on/in Africa
3) Relationship Between Fundamental and Applied Research
Abstract deadline: May 1st, 2019. Please send your title, abstract, and a short bio with the subject "Conference 2019" to: conference@thedakarinstitute.com
Call for Papers | Communists and Decolonisation in Africa
A unique initiative by the Gramsci Foundation calls for researchers to present research on the history and politics of communist parties from all over the world and their relationship with African movements.
Recent years have seen a proliferation of studies on the relations between the communist movement and anti-colonial liberation movements, on the encounters between the 'socialist camp' and the Third World, and more generally on communism's influence on decolonisation and the formation of the postcolonial world. These studies have adopted global- and international-history perspectives which are ever less confined to the classic themes of debates within the Comintern or Soviet strategies during the Cold War. In particular, the use of a transnational approach directed at reconstructing the connections and influences that developed in parallel to the more visible and traditional relations of communist internationalism appears to be becoming ever more relevant.
This conference seeks to make a fresh contribution to these new historiographical developments, proposing an examination of the communists who were active within the imperial and post-imperial spaces.
Abstract submissions due by April 30. If your paper is accepted your travel and accommodation costs to Rome will be covered by the conference organisers.
For more information see the official call for papers here.
Trans-Atlantic Migration: African Diasporas in Solidarity
Joint Conference organized by the Tubman Institute (York University) and the Centre for Migration Studies (University of Ghana) Legon, Accra, August, 6-9, 2019
In commemorating Ghana's declaration of 2019 as "The Year of Return," the Harriet Tubman Institute for Research on Africa and its Diaspora at York University in Toronto and the Center for Migration Studies at the University of Ghana, Legon, Accra, invite you to participate in a joint Conference on Trans-Atlantic Migration: African Diasporas in Solidarity. With emphasis on a transnational perspective that bridges migration and
development, the Conference seeks to examine the historical and contemporary connectivity and solidarity between African groups and individuals in the Diaspora and their homelands. In particular, we invite papers that deal with the social, political, cultural and economic transnational connections between African Diasporas and their homelands.
Abstracts can be sent to: mianda@yorku.ca ; jteye@ug.edu.gh; teyejoseph@yahoo.co.uk; and jmensah@yorku.ca
Application deadline is April 26, 2019.
See more information here